Drug Crimes: Free Attorney Consultation
Have Your Case Analyzed by an Experienced Criminal Defense Lawyer in Minnesota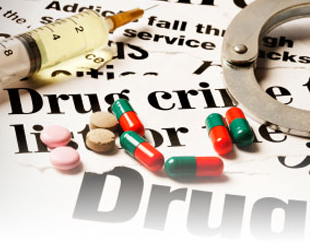 Drug Crimes in Minnesota?
We Can Help.
Experienced and Aggressive Drug Defense
Affordable Rates
Don't Let a Drug Charges Destroy Your Life
FREE Case Evaluation with an Attorney
Get Free Legal Advice Today
Drug Crimes in Minnesota
A Drug charge of possession, sale, or distribution in Minnesota can carry one of the most severe and harshest penalties when compared to similar level criminal offenses. It can stay with you for the rest of your life and you can get stuck in the system forever. For that reason, it is important to take the time to understand some of the basics surrounding Drug crimes. As a Drug Defense Attorney in Minnesota, Adam Goldfine has answered the most commonly asked drug offense questions that will help you with a basic understanding of Drug offenses, as well as possible Drug defenses.
Frequently asked questions
What are Exceptions to a Warrantless Search?
Law enforcement officers do not always need a warrant to search an individual's vehicle, house, or person. For example, if a police officer pulls over a car and has a reasonable, articulable suspicion that the driver is committing a crime (other than violating the traffic law that led to the stop), he may be able to search the car for evidence of that crime. Other situations where a warrant is not required include "hot pursuit" of a criminal suspect, when contraband or evidence of a crime is in "plain view," and searches of criminal suspects for weapons to protect an officer's safety. An experienced lawyer can challenge a warrantless search, which may lead to dismissal of resulting criminal charges. Contact an experienced Drug Defense Attorney 24/7 at (612) 217-4357 to setup a free case evaluation.
I was caught with marijuana, what can I be charged with?
Possession of marijuana is a crime in Minnesota, and the exact charge will depend on the amount of marijuana, whether it was for personal possession only or for sale, and whether the person is driving when caught with the marijuana. Charges can range from petty misdemeanors to felonies. In all cases, though, you should seek legal representation to avoid the long-term consequences of a marijuana charge, such as loss of employment or housing, and disqualification for certain financial aid, in addition to any jail or monetary fine you may also be facing. Contact one of our experienced Marijuana Defense Attorneys any time of day at (612) 217-4357 to discuss your individual case.
I was found with drugs in my car. Can they arrest me?
Yes. Possession of controlled substances (without a valid prescription), whether in your car or anywhere else, is a crime in Minnesota that can lead to arrest and formal charges in most cases. But remember that police can make mistakes when deciding whether to search a car, and it is possible that an officer might not have the required level of reasonable suspicion to do so. An experienced criminal defense attorney can challenge the discovery of drugs in a person's car. Contact our drug defense attorney 24/7 at (612) 217-4357 to discuss your case.
What are the penalties for drug crimes in Minnesota?
The penalties can vary. For example, possession of a small amount of marijuana is a petty misdemeanor and handled by a police citation. On the other hand, possession or sale of "hard" drugs, whether in large quantities or small, can lead to a prison sentence measured in decades. Penalties can include incarceration, fines, court-ordered rehabilitation, or community service, and penalties also depend on whether you have a criminal history. A criminal defense lawyer can work within the judicial system to help minimize penalties. Contact an attorney 24/7 at (612) 217-4357 to discuss your individual matter.
What is the difference between the degrees of drug crimes in Minnesota?
Drug crimes in Minnesota range from petty misdemeanors to felonies, depending on the type of drug, the quantity, and whether it was intended for sale or personal use. A felony drug charge will carry more severe consequences than a lesser offense, but any person facing a drug charge should contact an attorney for advice and/or legal representation. Call (612) 217-4357 any time of the day to have your case evaluated for free by an experienced criminal defense attorney.
How much Marijuana is a felony?
Anything 42.5 grams or under is considered a "small amount" in Minnesota. Any amount of marijuana over that can lead to felony charges. Felony charges carry serious consequences. Contact a criminal defense attorney anytime, day or night, at (612) 217-4357 to discuss your individual matter.
What's the difference between possession, intent to sell, and distribution of drugs in Minnesota?
You do not have to receive money (or anything else, for that matter) to "sell" drugs in Minnesota. All it takes is that you give the drugs to another person. Whether a person has the "intent" to sell is often a difficult question requiring proof by the state. A criminal defense lawyer can assist a person in challenging that proof, potentially avoiding more serious consequences that might come with a verdict of "sale" as opposed to simple possession. Contact a Drug Defense Attorney any time (24/7) at (612) 217-4357 to discuss your individual matter.
Adam Goldfine, Esq
Criminal Defense
Felony, Gross Misdemeanor, Misdemeanor, DUI, DWI, Theft, Traffic Tickets, White Collar, Drug Crimes (Possession, Sale, Distribution) and more criminal offenses.
Adam Goldfine aggressively fights for his clients' rights. He knows the justice system inside and out. His communication ability is a powerful tool when dealing with opposing prosecutors, judges, and his clients. He represents clients of all walks of life, and does so both ethically and zealously.
EDUCATION
William Mitchell College of Law, St. Paul, Minnesota, Juris Doctor of Law University of Kansas – Lawerence, Kansas, Bachelor of Arts
PROFESSIONAL
Minnesota State Bar Association
Proven results
Charge(s): Felony Drug Possession (5th Degree)
Result: continuance for dismissal
Hennepin County
Charge(s): Felony Drug Possession (5th Degree)
Result: continuance for dismissal
McLeod County / Marijuana
Charge(s): 5th Degree Possession
Result: continuance for dismissal
Hennepin County / no prior / Cocaine
Charge(s): 5th Degree Possession
Result: Stay of Imposition
McLeod County / no prior / Methamphetamine
What our clients say about us
I was pulled over by police with a lot of meth in my car and I was facing a maximum of 25 years in prison and a $250,000 fine. The attorneys at Tarshish Cody found out the arresting officers that searched my car did it wrong and I ended up going to jail for only 10 days. They literally gave me years of my life back. Simply the best.
Andrea H.*
A felony drug conviction could have messed up my chances at getting student loans and I would have lost my job. Luckily I had my attorneys get me in a diversion program that kept me clean and stopped my life from getting screwed up. I definitely recommend them to my friends.
Jorge R.*
*Name was changed to protect the client's identity.
Drug Crimes: Free Attorney Consultation
Have Your Case Analyzed by an Experienced Criminal Defense Lawyer in Minnesota